Online Dating Site OkCupid: a Leader in Sustainable Social Media
Sustainable social media stems beyond marketing clichés, sales, and profits. While Facebook pages, social networking sites, blogs, and Twitter feeds are valuable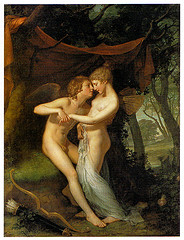 business tools, they are –more importantly—a window into the human psyche. Through social media and social media analytics, industry leaders can quantify everything from demographics to trending conversations. In the end, social media makes a business powerful by helping key decision makers evaluate competitive markets from an informed perspective. Building upon principles of market research and demographic analysis, OkCupid takes the power of social media one step further into a direction where business, anthropology, and ethics converge into a precedent for better business.
Established by a team of mathematicians, OkCupid took the age-old concept of romance, and like many online dating services, translated it into the new language of Web 2.0. On OkCupid, users can—in a nutshell—flirt, converse, meet new people, and maybe even find love. Like many businesses, OkCupid's analysts closely watch their users, documenting every detail from who's messaging whom to who's looking for what. Those who are familiar with the Internet advertising industry may interpret these practices as consumer insight analysis or behavioral targeting. For marketing research objectives, tracking user behavior is commonplace-- to make money, businesses need to understand their users.
But OkCupid is different. While they collect information to improve their product, they are doing more than maximizing their profits. They are building a sustainable business that advances intellectual advancement, innovation,dialogue, and openness online—they exemplify the concept of sustainable social media by transforming data into a language that an non-mathematicians can understand. They take numbers and turn them into money and a powerful voice.
On their blog, OkCupid sparks controversy and inspires dialogue in the online dating space by analyzing  data related to race, homosexuality, beauty, and the lies that people tell when looking for love online. They show how numbers are more than just numbers by analyzing how people find love in a technology-driven world.
In October 2010, the OkCupid openly discussed an important topic—gay bashing.
"We see a lot of emotion out there, instead of information, and we wanted to provide some data-based context on sexuality so that people might make better choices about what they say, think, and do."
Then, OkCupid did something about it:
"We run a massive dating site and therefore have unparalleled interest into sex and relationships. Here's what we've found in numbers and charts."
Through numbers, OkCupid presented sexuality as ambiguous and fluid and in a nutshell, established a powerful argument: "gay sexuality is not a threat."
OkCupid takes what other businesses call "proprietary" data and transforms it into "human" data, exemplifying that for businesses, social media is more than just product-concepts, profits, and marketing tools. When engaging with users to achieve a higher level of human understanding, businesses make social media sustainable.
Did OkCupid sacrifice its success as a business at the expense of higher levels of sustainability?
The answer is: most likely not. As the Los Angeles Times reported last week, OkCupid was recently acquired by Internet dating giant Match.com for $50 million.