Quantifying the Impact of a Social Enterprise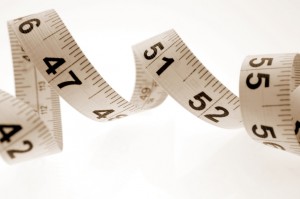 Measuring the success, impact, and potential of a social value creation organization typically falls into unchartered waters. REDF has shared a Social Return on Investment report and methodology paper that starts to layout the groundwork for understanding social enterprise's specific value. Originally published back in 2000, the approach has undergone a great deal of feedback and continues to evolve today. REDF is a collaborative network for venture philanthropy, social enterprise, and similar work. They host a wide variety of resources and research to help lay a solid groundwork while furthering the dialogue for social enterprise valuation.
While REDF hosts a platform and series of research for new business, their work is far more grounded in helping people help themselves. Initially founded as The Roberts Enterprise Development Fund based out of San Francisco, the organization has focused on those who are least likely to be steadily employed. They leverage their funding and business assistance to support SEs that employ "individuals who are overcoming chronic poverty, homelessness, criminal history, substance abuse or mental illness."
Business typically categorizes these individuals as risks when considering them for employment. REDF and other organizations understand that these individuals need a different type of employment and support system to overcome both their personal issues and perform well in the workplace. Through key transition organizations that REDF supports, like Community Housing Partnership, individuals are able to find permanent housing, receive job training, leadership development, and understand possibilities for employment.
By quantifying the work of organizations like the Community Housing Partnership, investors and potential entrepreneurs can gain a better sense of the impact they may be able to create. Benchmarking within the social enterprise landscape is scattered at best, so building upon existing evaluation and standardization tools, future entrepreneurs can better plan for success. The SROI analysis by REDF reviews their tool sets, methodologies, and analysis in order to share their learnings as well as open up the platform for discussion for future studies. The resources are geared toward practitioners in CSR, SRI, Social Enterprise, and Non-Profit work and include case studies to illustrate the findings. Their resources also host a variety of nuggets for social enterprise investors, leaders, and visionaries including a Social Enterprise Feasibility and Business Planning Guide. Tailored to the social enterprise business, many of these resources are advancements from standard business plans and metrics that tend to reflect only the profit aspect of business.
If you are considering investing in or starting a social enterprise, their planning and metric guides are worth reviewing to better understand the landscape and the potential impact of the organization.