Social Enterprise in New Delhi Launches Mental Health Helpline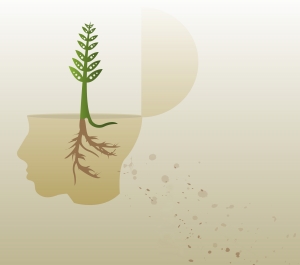 Vandrevala Foundation, an Indian social enterprise promoted by a construction firm Hirco, has launched its 24x7 Mental Health helpline in New Delhi. The helpline operations have been launched in association with St. Stephen's Hospital, the Emmanuel Hospital Association and the Mar Thoma Church. This initiative is a part of the foundation's efforts to reach out and deliver medical assistance to the maximum number of patients, particularly those who belong to the underprivileged sections of the society.
New Delhi's Chief Minister Sheila Dixit spoke during the inauguration of the helpline, "With the weakening of the family there is a lot of stress which people undergo but do not know whom to turn to for help. Launch of this helpline is a historical movement for Delhi as it can help fill this void."
The Executive Vice President of the Vandrevala Foundation, Dr. Arun John said, "The Delhi helpline is part of our mission to provide assistance to a larger number of patients as statistics show that the capital city requires this initiative. Mind is the most essential asset of our country and protecting it is essential. In mental health often people know they need help but do not know where to get it. We intend to fill this void through the helpline."
Vandrevala Foundation is a social enterprise that aims to make a sustainable difference to the lives of needy people in India. The enterprise focuses on several causes, which include mental health, dyslexia and multiple sclerosis. With the mental health burden on the rise across India, the enterprise has chosen the right direction by addressing this problem directly through its helpline.
Hospitals supporting the foundation's social entrepreneurial efforts believe that with a huge burden of physical ailments on Indian hospitals, mental illnesses tend to take back seat. There is a crucial need for psychiatric and counseling services in the country. Therefore, a social innovation such a Mental Health helpline can help reduce the challenge of mental ailments in a mega city such as New Delhi.
The helpline is managed by a team of qualified psychologists who have received professional training. Depending on the severity of the case, the calls are handled by highly qualified and trained psychiatrists. In addition to mental counseling through the helpline, the foundation also provides crisis intervention face-to-face counseling sessions for cases that require special attention.
Photo Credit: k_vohsen