Test Scores Indicate Effective Teaching Methods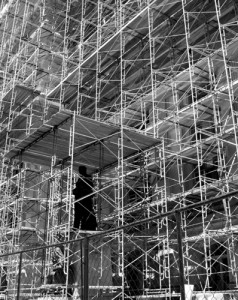 Are test scores a good indication of a teacher's ability to do his or her job? That debate has been raging in the education field for quite some time. Films like Waiting on "Superman" and organizations like the Bill & Melinda Gates Foundation all touch on the subject. Now, research findings released by the latter this week indicate that growth in annual student test scores is a reliable sign of a good instructor.
The $45 million study of teacher effectiveness was conducted in several cities across the United States. "In every grade and subject we studied, a teacher's past success in raising student achievement on state tests was one of the strongest predictors of his or her ability to do it again," said Vicki Phillips, a representative of the Gates Foundation.
The findings are based on test data and student surveys from public school systems in New York, Dallas, Denver, Charlotte-Mecklenburg, N.C., Hillsborough County, FL, Memphis, and Pittsburgh. Researchers were employed from the Educational Testing Service and several major universities, including Harvard and Stanford.
The central finding of the Gates study is that teachers who are able to increase their students test scores once are likely to be able to do so again, year over year. The study calls this "value-added." The research also found that teachers with high "value-added" ratings are better able to help students understand math and reading concepts. Furthermore, the study finds that students are able to recognize effective teaching methods and are more receptive to these teachers.
"The public discussion usually portrays only two options: the status quo (where there is no meaningful feedback for teachers)," the study said, "and a seemingly extreme world in which tests scores alone determine a teacher's fate. Our results suggest that's a false choice."
The Gates Foundation will release a final report from the study next winter, which will include video observations from classrooms.
Photo Credit: Kevin Dooley