The Water Risk Filter Helps Guide Companies to Pay Attention and Take Action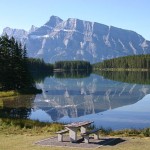 By: Meirav Even-Har, Toronto
The issues of water and security, whether for nations or business, has been receiving increased attention over the past few years. A report by the American intelligence community warns that water-related problems could lead to destabilization in countries located in North Africa, the Middle East and South Asia. Specifically, as population increases, so does demand for water and the world's population will be faced with scarcities due to climate change and poor resource management. The Report's Bottom Line states: "Between now and 2040, fresh water availability will not keep up with demand... Water problems will hinder the ability of key countries to produce food and generate energy, posing a risk to global food markets and hobbling economic growth."
For global business the issue of water-related risks is prevalent. Previously, this blog published a six-part series about the various risks stemming from water-related issues. In response to the issue, a growing number of tools and indicators have become available to companies to quantify water use and qualify risks and opportunities. The latest one comes from WWF and German development finance institution, DEG. The Water Risk Filter is a comprehensive online application to help companies analyze business activity impacts on local water supplies, understand potential risk exposures, and learn how to address risks in a proactive manner.
The Water Risk Filter enables users to enter non-technical information in a clear and simple manner. The questionnaire is short and meant to capture the relevant factors related to water risks. One of the Tool's strengths is that it depicts the analysis in a concise manner. Results are provided both numerically and visually for each facility entered and affected basin. Another useful feature is the map overlays, which include: annual precipitation, floods, droughts, seasonal water scarcity and access to sanitation just to name a few. Reports are also automatically produced at the portfolio and facility levels. The portfolio level report is structured to mirror the CDP Water Disclosure questionnaire to help encourage greater participation and streamline the entry process.
Now that a company has reports, maps and numerical representation about specific risks it currently faces or may in the future, the next logical step is to seek solutions. While the Tool doesn't provide suggestions relative to the scorecard, there is a structured approach to mitigation that is presented along a spectrum described as "steps" of Stewardship. The spectrum follows from Water Awareness to Influencing Governance in relation to "Physical", "Regulatory" and "Reputational" risks. Each step along the spectrum includes various suggested actions and strategies, supported by case studies and references.
For someone such as myself, not specifically connected with a company but keen to learn, the Knowledge Base component of the website is especially useful. It contains a list of publications, water stewardship initiatives and country profiles that include "Physical," "Governance," and "Geopolitical" aspects to water risks.
While there is an ever-growing number of websites and resources for businesses to learn and assess water use and related risks, the Water Risk Filter is worth a visit. Its clear and concise presentation of a multi-variable, complicated subject gives it strength. For business this could mean a small time investment for a big reward. After all, when the American Intelligence Community provides such a strong warning about global water risks, shouldn't we all be listening?
###
NOTES
New York Times: US Intelligence Report Warns of Global Water Tensions http://www.nytimes.com/2012/03/23/world/us-intelligence-report-warns-of-...
Intelligence Community Assessment: Global Water Security https://www.documentcloud.org/documents/327371-report-warns-that-water-s...
WWF in partnership with DEG: The Water Risk Filter
http://waterriskfilter.panda.org/Default.aspx
Image Credit: Reflection at Two Jack Lake, By Wing-Chi Poon (via Wikimedia Commons)