UNIQLO Expands Corporate Responsibility Initiative to Europe and the US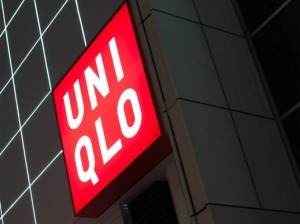 UNIQLO, the Japanese retail fashion chain, introduced yesterday (September 1st) an All-Product Recycling Initiative at its stores in the US, UK and France.
The initiative kicked off in the US at the UNIQLO Soho location at 546 Broadway, New York, before spreading to two new store locations at Fifth Avenue and 5 Street and finally to the 34th Street between 5th and 6th Avenue locations.
At the Soho location customers can donate their used UNIQLO items at one of the three cash wrap locations where an official UNIQLO All-Product Recycling box is located.
Collection will take place all year round and any products sold in UNIQLO stores are accepted. They need to be washed before recycling and no wet, damp or soiled clothing is accepted.
The genesis of the project goes back to the Fleece Recycling Campaign in Japan in September 2001 as part of the company's corporate social responsibility activities.
Later in 2006 the project was expanded to include all UNIQLO products and renamed All-Product Recycling Initiative. The project was next introduced in South Korea in March 2011.
By July 2011 UNIQLO had collected more than 11,510,000 articles of clothing since the 2006 launch. The company says it aims to eventually introduce this project in every country of operation.
UNIQLO said with the expansion it will continue to work with the United Nations High Commissioner for Refugees (UNHCR) and other organizations to donate clothing from its customers to refugee camps and others in need.
"We believe it is our corporate social responsibility to maximize the value and usefulness of the truly great clothing we produce by collecting, reusing and recycling all of our products", the company said in a statement.
It said its initial idea was to recycle clothing for industrial use. But since most of the items it received from its customers were still wearable it shifted the focus from recycling to reusing and began donating the items to refugee and IDP camps.
Besides the clothes donated to refugees and people in disaster zones, UNIQLO has supported pregnant women and single mothers. Alongside the UNHCR, UNIQLO works with the Japanese Organization for International Cooperation in Family Planning (JOICFP) and the Japan Relief Clothing Center (JRCC).
Image credit: UNIQLO