What the Budget Cuts Mean for Health Care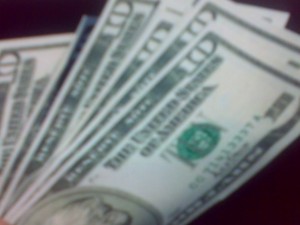 If you have trouble managing a few thousand dollars in your bank account, you may be sympathetic to Congressional politicians who finally reached an agreement on the budget minutes (not even hours) before the federal government would have shut down.  Congress and the White House agreed to trim $38 billion off of a trillion-plus budget. It may sound like a lot, but there are twelve zeroes in a trillion and nine zeroes in a billion. That puts the percentage of cuts in the single digits. That includes $13 billion in funding for education, health and labor programs.
Women's Health dodged a bullet
At the center of this budget fight was the nonprofit Planned Parenthood. The organization provides sexual health counseling, contraception services, STI's education and prevention and abortion services. Although abortion services constitute 3% of the organization's services, (according to the organization's records) some politicians wanted to eradicate $317 million of funding to any organization that offers any sort of family planning services (covered by Title X). It is already illegal to fund abortions with federal dollars. While other organizations would be affected by the cut, Planned Parenthood is most well-known organization in the legislation. In addition, House Republicans proposed to eradicate all funding for Planned Parenthood, and instead Congress will send a block grant to individual states for divvy up. Planned Parenthood and other women's health organizations were saved in the final budget.  Because Washington D.C. is not a state and is governed by Congress, they were able to maintain a law already on the books that prevents the District of Columbia from using locally generated taxes to provide financial help to poor women for abortions (the law already prohibits the federal funding of abortions).

Medicare and Medicaid
Medicare is the government program design to assist senior citizens over the age of 65 with health care costs. Congressman Paul Ryan (R-Wis.) proposed to subsidize program, giving patients the option to choose from insurance plans, and the government will foot the bill for the difference. That proposal is still up for debate, as politicians seek to come to an agreement regarding the debt ceiling.  Medicare is a sensitive subject as the baby boomer generation gets older and will require more medical care.  Medicaid is the health care program designed to assist America's poorest citizens with health care costs. The proposed plan would cut more than $700 billion dollars from the program over 10 years. Similar to the Planned Parenthood bill, the organization would send block grants to the states to late them determine how the money is spent. Those block grants would be less than the current funds.

Universal health care and community health centers
The legislation proposed by Senator Ryan would also eliminate funding for the health care plan championed by President Obama which has yet to fully take effect.  Additionally, the amended budget will cut $600 million from community health centers. Low-income Americans take advantage of community health centers for illness as well as managing chronic diseases such as heart disease and diabetes.
As politicians continue to hammer out the final details of the proposed budget, programs for education, health and labor are cut in a recovering economy. While people are are still trying to get back on their feet, the very programs designed to help them get axed.
Photo by At.morey.tota