ON Semiconductor's Global Corporate Giving Program Committee Members Help Change Lives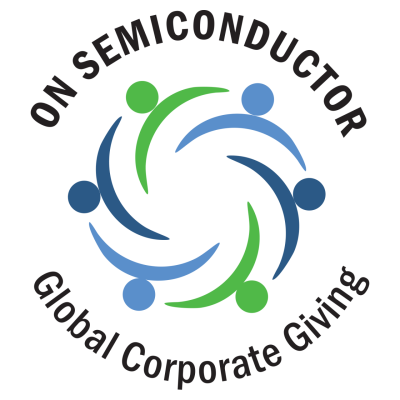 Launched in 2016, ON Semiconductor's Global Corporate Giving (GCG) Program strategically leverages our resources, talent and efforts to support nonprofits and educational institutions. Each year, we fund projects and programs in order to create social value and maximize our impact on communities through workplace giving and community grants. In 2018, we invested over $2 million USD to support our communities worldwide.
Our GCG program is maintained by a network of committee members who represent each of our sites and serve as ambassadors for the Program. Through our diverse network of committee members, we are able to carefully select our community partners based on need and create meaningful impact while also taking into account cultural, intuitional and operational differences across regions.
In order to achieve long-lasting economic value and social good, we engage these stakeholders on a regular basis to best understand how we can build stronger communities together.
Together, we strive to make a positive impact in the communities where our employees work and live. Our financial contributions and employee volunteer efforts target community needs in the areas of disaster relief, environment, health, human services, and science, technology, arts and engineering and mathematics (STEAM) education.
Through our community initiatives, we aim to create a relationship of mutual trust and respect between the company and the local communities in which we operate. The results of our community outreach programs have led to a more engaged workforce, greener communities, swift disaster relief efforts as well as increased and more equitable access to education, health care services and basic human necessities.
One example of the great work our GCG committee members are assisting with is a recent partnership with the Pocatello Free Clinic (PFC) in Southeast Idaho, where ON Semiconductor has a manufacturing location. Through a recent corporate giving grant, ON Semiconductor was able to help pay some of the charity's lab costs for the medically underserved.
"I love our Pocatello community and our Pocatello site. To be able to give of my time and efforts to support both our community and company as a committee member is small reimbursement for all I have received from Pocatello and ON Semiconductor. I thoroughly enjoy working with our local team as well as the global team. Each community has different needs and it's very gratifying to see ON Semiconductor making a big difference in each local community," said Tammy Olney, GCG Committee Member and Business Analyst at ON Semiconductor in Pocatello, Idaho.
Watch local TV station clip to learn more about how ON Semiconductor works with the Pocatello Free Clinic.